Member Area Login
Not a member yet?

Please click below to be taken to the Member Login screen.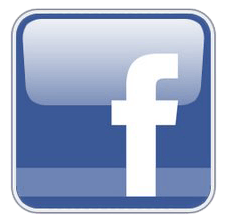 Welcome to the Central Arkansas Human Resource Association (CAHRA) website:
We are proud to be an affiliate of the Society for Human Resource Management (SHRM). The Society for Human Resource Management (SHRM) is the world's largest association devoted to human resource management. Representing more than 250,000 members in over 140 countries, the Society serves the needs of HR professionals and advances the interests of the HR profession. Founded in 1948, SHRM has more than 575 affiliated chapters within the United States and subsidiary offices in China and India.
Explore our website and learn more about our programs, leadership, member benefits and how you can get involved with our extensive network of area HR professionals.
---
CLASSIFIEDS
Looking to fill an open HR position within your organization? Interested in changing jobs? Click here for additional information and to view available jobs.
---
Save These Events on Your Calendar:
January 8th, 2014 - CAHRA Luncheon
11:30 am - 1:00 pm
Location: Union Train Station
1400 West Markham Street
Little Rock, AR 72201
Plan to join us for our first meeting of the new year and hear Amber Schubert from the Arkansas Attorney General's Office speak on Wage and Hour Trends in 2015.
A Special SHRM Presentation is prior to this meeting from 10:00 - 11:00 at Next Level Events. The presentation is free to all SHRM members. Please go to the Meetings page and select the option to read more and register to attend.
MEETING SPONSOR:
______________________________________________________________
Registration is open! Mark your calendars!
2015 Arkansas SHRM HR Conference & Expo, April 8 - 10, 2015
Click the icon below for registration information