Member Area Login
Not a member yet?

Please click below to be taken to the Member Login screen.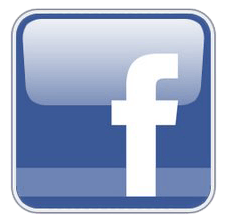 Welcome to the Central Arkansas Human Resource Association (CAHRA) website:
We are proud to be an affiliate of the Society for Human Resource Management (SHRM). The Society for Human Resource Management (SHRM) is the world's largest association devoted to human resource management. Representing more than 250,000 members in over 140 countries, the Society serves the needs of HR professionals and advances the interests of the HR profession. Founded in 1948, SHRM has more than 575 affiliated chapters within the United States and subsidiary offices in China and India.
Explore our website and learn more about our programs, leadership, member benefits and how you can get involved with our extensive network of area HR professionals.
---
CLASSIFIEDS
Looking to fill an open HR position within your organization? Interested in changing jobs? Click here for additional information and to view available jobs.
---
Save These Events on Your Calendar:
Honors Luncheon - Annual Event!
December 12, 2013
11:30 am - 1:30 pm
Union Train Station/Next Level Events
1400 West Markham Street
Little Rock, AR 72201

Recognition of Past Presidents, Retirees, Board, Officers, Committees, SHRM Foundation, and new HRCI Members; Annual CAHRA Awards; Board and Officer Awards
Presidential Leadership

Speaker: Dan Nielson

The first 85 people to register receive a free copy of Dan' Nielson's book "Presidential Leadership, Learning from United States Presidential Libraries & Museums" courtesy of meeting sponsor Challenger, Grey & Christmas.
Book Endorsements
"This book is a real gem! It includes the intriguing stories of the author's personal visits to each of the Presidential Libraries & Museums, as well as stories about the lives and leadership of the presidents. The book is filled with great historical facts and many leadership qualities of our past United States Presidents. A great opportunity to learn from those in this significant leadership role. The storyline kept my attention, in fact, kept me wanting more."
– Harla Adams, CEO, National Institute for Healthcare Leadership
"Dan's book, Presidential Leadership, is an excellent read that can be enjoyed at several levels. From a high level tour of the libraries and museums of some of our best known presidents, to a better understanding of their personal history and upbringing, to the challenges they faced during their presidency's, to the leadership principles they developed and applied in their life, this book will be an often referenced resource for those interested in American history as well as those who are lifelong students of leadership." - Jerry Nye, Senior VP, C-Suite Resources

Presidential Leadership Presentation Endorsements
"The presentation was very informative regarding the presidential libraries, and I appreciated how Dan made attendees think of the leadership qualities they can use daily. Dan is a very passionate presenter. He gets you engaged and keeps you that way throughout." - Bryan Smith, Covidien
"'Focus on your strengths and not your weaknesses' – such a valuable concept! I also appreciated the truth that what got you where you are today will not get you to the next step. Overall, this presentation provided a very interesting look at the strengths of our past leaders." - Scott Snider, VHA, Inc.
Great idea to focus on one's strengths, and useful to see how those strengths carried the presidents to greatness." - Dr. Peggy L. Naas, MD., VHA
---
Thank You to our 2013 Monthly Meeting Sponsors:
---
CAHRA President Julie Gentry, PHR is featured in Arkansas Business speaking on various HR topics.

Click here to read the article on-line
Congratulations CAHRA on winning the
ARSHRM State Conference Video Submission!