Member Area Login
Not a member yet?

Please click below to be taken to the Member Login screen.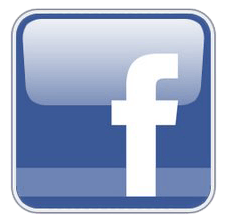 Welcome to the Central Arkansas Human Resource Association (CAHRA) website:
We are proud to be an affiliate of the Society for Human Resource Management (SHRM). The Society for Human Resource Management (SHRM) is the world's largest association devoted to human resource management. Representing more than 250,000 members in over 140 countries, the Society serves the needs of HR professionals and advances the interests of the HR profession. Founded in 1948, SHRM has more than 575 affiliated chapters within the United States and subsidiary offices in China and India.
Explore our website and learn more about our programs, leadership, member benefits and how you can get involved with our extensive network of area HR professionals.
---
CLASSIFIEDS
Looking to fill an open HR position within your organization? Interested in changing jobs? Click here for additional information and to view available jobs.
---
HRCI Certification Study Class:
March 15 - April 26, 2014 (every Saturday for 7 weeks)
9:00 am - 12:00 pm
Location: Webster University
200 W. Capitol, Suite 1500
Little Rock, AR 72201
Click the "Prepare to Pass" icon below to get more information
Save These Events on Your Calendar:
March Monthly Meeting
March 13, 2014, 11:30 am - 1:30 pm
Union Train Station/Next Level Events
1400 West Markham Street
Little Rock, AR 72201
"Social Media in the Workplace: A Necessary Evil?"
The program will focus on the latest developments in the area of social media in the workplace.
Guest Speaker: Allen Dobson
Allen's practice includes work before the Equal Employment Opportunity Commission, the Wage & Hour and OSHA Divisions of the Department of Labor; Arkansas Department of Workforce Services; Contractors Licensing Board; as well as related federal and state court litigation. Allen's experience includes employment and construction related mediation and arbitration, advising management regarding maintenance of a non-discriminatory workplace, supervisory training, development of personnel systems and the preparation of drug-testing policies and procedures.
Meeting Sponsor:
Maximizing Engagement. Delivering Results
_______________________________________________________________
Make plans now to attend the ARSHRM Annual Convention
April 9 - 11, 2014, in Fort Smith, AR
Go to http://www.hr2014.org/ for more information and to register
There is not a regularly scheduled CAHRA meeting in April so members can attend this convention instead.
______________________________________________________________
Past 2014 Meeting Sponsors: